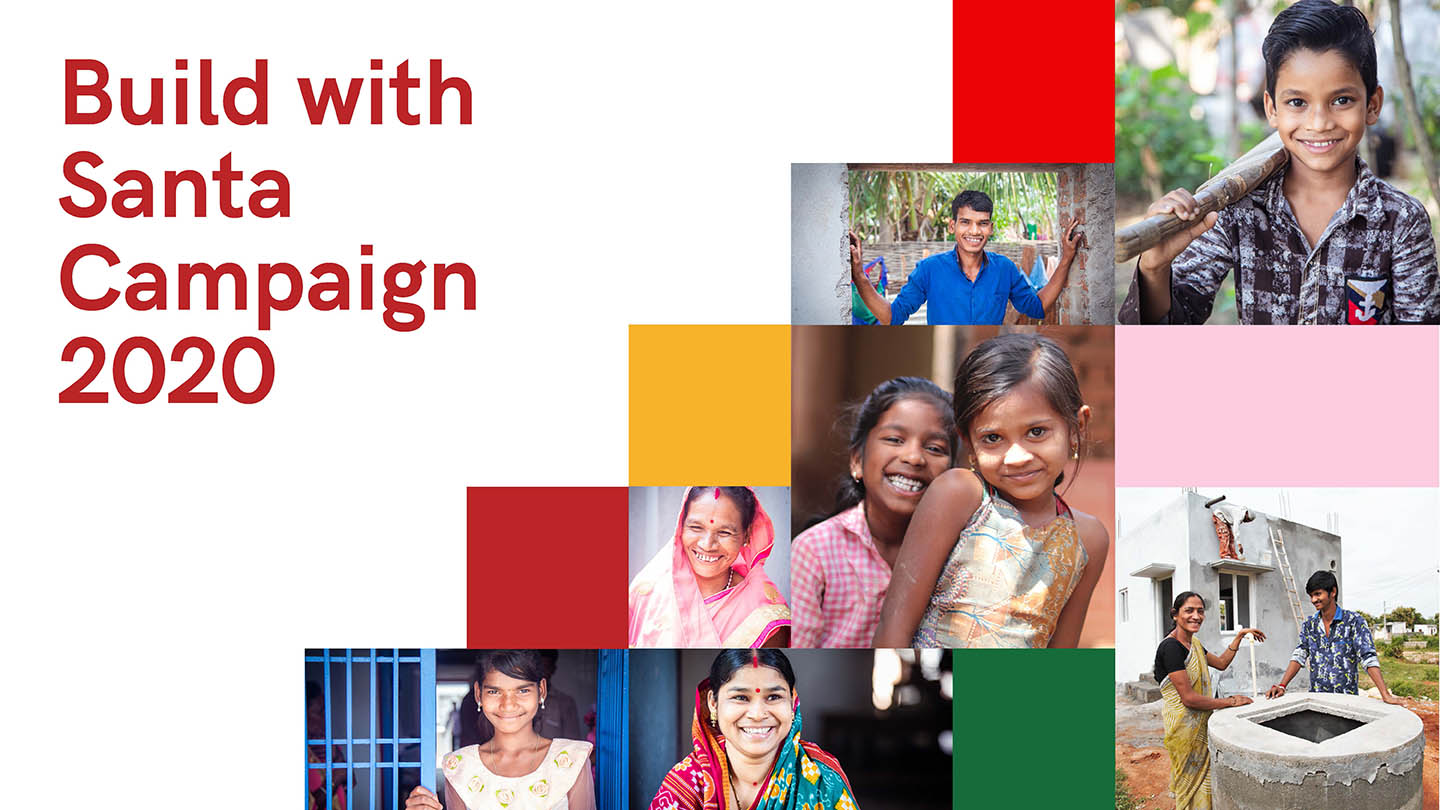 2020 has been a difficult year. More so for people living in vulnerable conditions around our communities.
This year, more than any other year is a year to give. For India's children to continue education, for the differently-abled communities to be able to sustain themselves, for people living in poor housing conditions to find a decent home, your help is the difference between hope and hopelessness.
This holiday season, join Habitat for Humanity India, in our efforts to support the most vulnerable groups in our community.
Your donation will support the following Habitat India initiatives:
Stay at School Campaign to help girl children unshackle the stigma of menstruation.
Laptops and Tablets for school children from underprivileged families.
Conditional Cash Transfer to support differently-abled families in Vangani.
Bricks for Home to help people living poor living conditions realize their dream of a decent home.
This Christmas, join hands with Habitat India and your favourite Santa to build homes for people in need. Let us give the gift of decent shelter and build a better India brick by brick.
Every donation helps a family help themselves.
We will also be happy to acknowledge your contribution on our social media channels. All you need to do is donate via our website, post on Facebook/Twitter/Instagram with a hashtag #BuildWithSanta and tag us.
Build with Santa is Habitat for Humanity India's annual Christmas Giving campaign. To know more about the impact of the previous editions of the campaign, watch Mannabi's moving story of transformation: