In August 2018, torrential rains, overflowing rivers and a series of landslides devastated the state of Kerala. From day one, we were faced with the enormity of the challenge, looking at the widespread devastation caused to this beautiful state. Reports put the estimate at minimum 60,000 houses severely damaged or completely destroyed. The destructive floods swept through entire coastal and agricultural villages causing the deaths of more than 400 people and affecting almost 4,00,000 families, cutting off supplies of food, water and power, and affecting livelihoods, agriculture and tourism.
With the help of partners, Habitat India has been able to launch a three-phase disaster response plan to support thousands of families' transition from emergency to recovery and reconstruction.
Habitat for Humanity India is responding to this disaster in support of the people of Kerala.
Our response in the aftermath of the disaster is geared towards immediate relief in the first phase, rehabilitation in the second phase, and reconstruction in the third and final phase. We are scaling down distribution of relief materials. Habitat Tools Bank continues to be useful in cleaning homes, wells and water bodies. As on 20th November, we have been able to reach out to 1,15,608 families through First Responders' Kits, Humanitarian Aid Kits and Conditional Cash Transfer.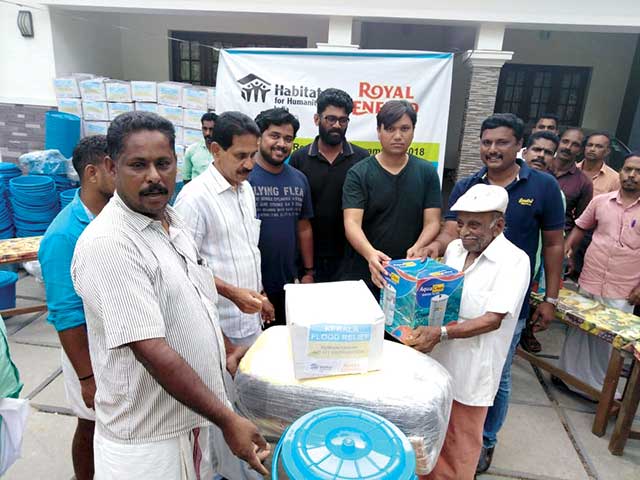 Humanitarian Aid Kit Distribution
Our support for the communities and families in Kerala is made possible by your contribution. We received ₹12.1 crores in donation and an estimated ₹17 crores worth of relief material.
To view the work done by Habitat India in Kerala click here
The details of our outreach are below: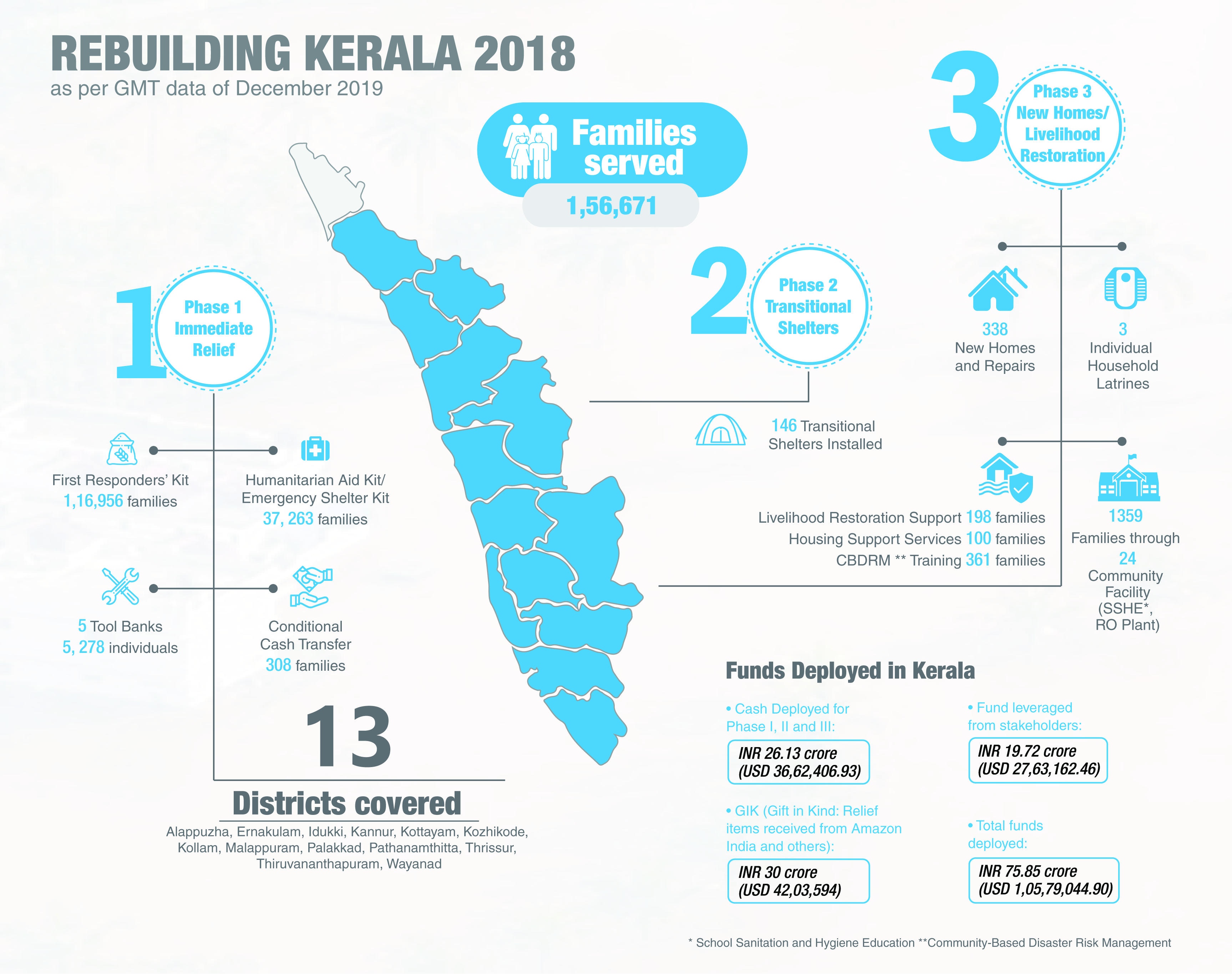 Kerala Disaster Response Update  till 29th February  2020
Total number  of First Response kit
1,16,956
Humanitarian  AID Kit(HAK)
Total distributed till 29th Feb 2020 – 16,610
-2018 Flood-15,093(Kerala Flood Response Project)
-2019 Flood-  1017 (India Flood Response)
Total:            16,610
Transitional Shelter
146
Cash Transfer
499
-2018 Flood-308
-2019 Flood- 191
New House construction
Target:114
Completed till 29th Feb.20202- 76
To be Completed                              - 38
House Repairs
Target-376
Completed till 29th Feb2020- 327
To be completed                                 -49
Cleaning Toolkit
5 units( 5278 beneficiaries)
Water Purifier
1270
Housing Support Service
154 families
Livelihood
Aranmula Metal Mirror Makers -  18
Chendamangalam Weavers        -  335
Famers in North Paravoor               74
Hen & Quail                                  -  160
Mason training                            -    27
Total                                                 614
IHHL
Completed -                                      67
(13 new IHHL under HSBC & 54 under various repairs project)
School Repairs
4
Anganwadi Repair
11
RO Plant  installed
3
Installation of Solar panels in Public institutions
4 (3 Schools and 1 primary Health center)
Distribution of Water bags
100
Installation of Solar Street lights
36
CBDRM training
10(550 participants)
Educational support
Distribution of Laptops-10
Table  & chair-10 each
Disaster Response Awareness Campaign
Covered 20 00,000 people in 10 districts  with IEC materials 
We thank you for your generosity.
Gift in Kind :
Amazon, Dr. Sheth (BNI), Bright Outdoors, Eureka Forbes, Facebook, Industrial Foams, Kraft Heinz, Pepsico Aquafina and Saavn.
Corporate Donations:
Amadeus India, Bajaj Auto, Bank of America, Barclays, Bloomberg, Cisco, Covestro, Credit Suisse, Dhanraj Dhadda Charitable Trust, Dow Chemicals, Eicher Group, FMC Technologies, Fractal Analytics, Hero Motocorp, HDFC Life, Hong Kong Special Administrative Region, Habitat for Humanity Germany and FeG Katastrophenhilfe, Huntsman, IKEA, KKR India, Kohler, Kotak Mahindra Bank, L&T Finance, Mace, Max India Foundation, Maersk, Midland Credit India, Muthoot M George Foundation, National Australia Bank, Nomura, OML Entertainment, ONGC, Pfizer, Prudential UK, RR Donnelly, Shapoorji Pallonji, Silicon Valley Foundation, Synechron, Technip, Temasek and We are Water Foundation.
School & College Donations:
Anand International School, B.R.J.C.Parsi High School, Birla Sagar Higher Secondary School, Calcutta International School, Cambridge International School, Cham English Medium School, Diamond Jubilee High School, Eastern Public School, Jay Somnath English Medium School, Kings College India, MAEER MIT Vishwashanti Gurukul School, Oakridge International School - Newton House, Podar International School - CBSE, Podar International School - ICSE, Podar International School - Khandwa, Shree Swaminarayan Gurukul International School, Sreenidhi International School and St. Don Bosco Public School.
Our Partners:
ESAF Group, Don Bosco College - Mannuthy, Charity World Trust- Changanacherry, Native Medicare Charitable Trust, Reaching Hands, Archana Women's Centre, Aluva Taluk Administration and North Paravur Taluk Administration from Government of Kerala, High Range Development Society, Kottayam Social Service Society, Project Vision, Samagra Vikas Social Service Society and Xavier Institute of Management and Entrepreneurship.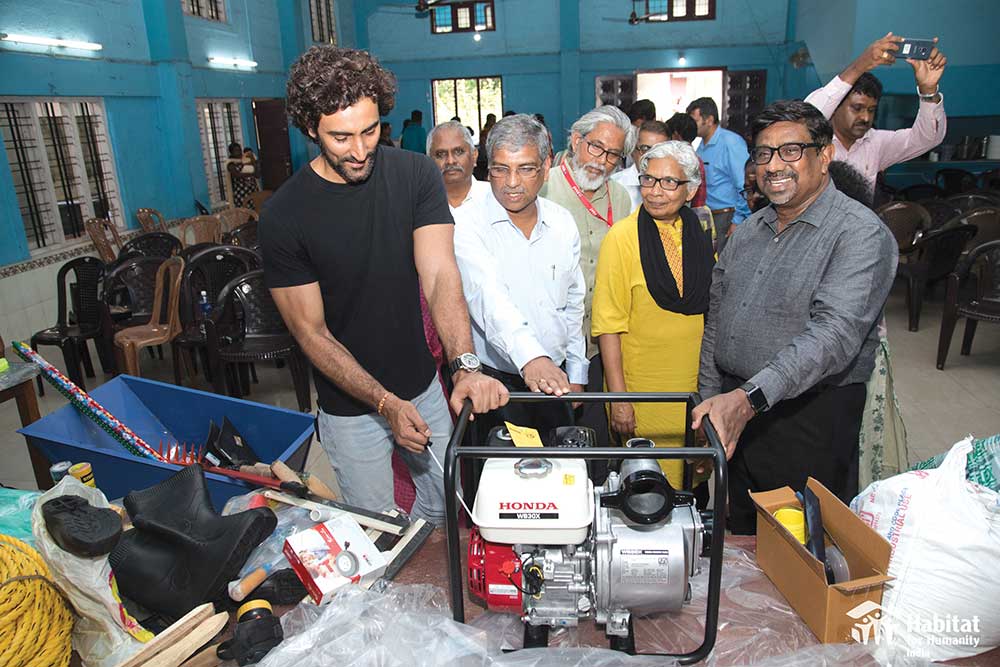 Kunal Kapoor launches Habitat Tools Bank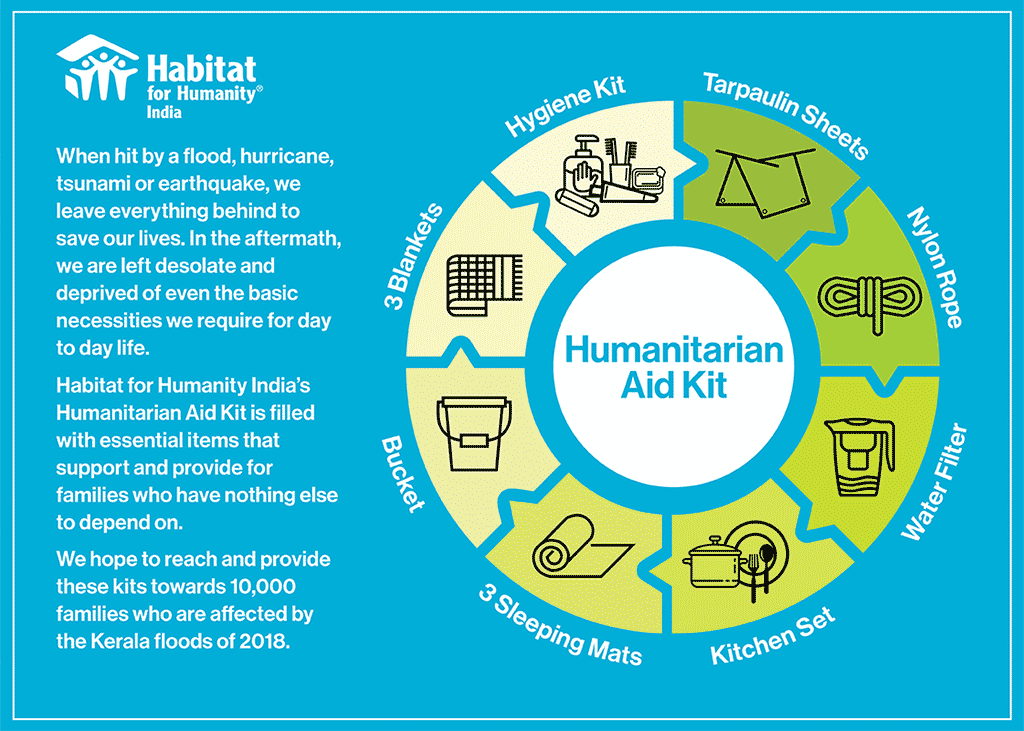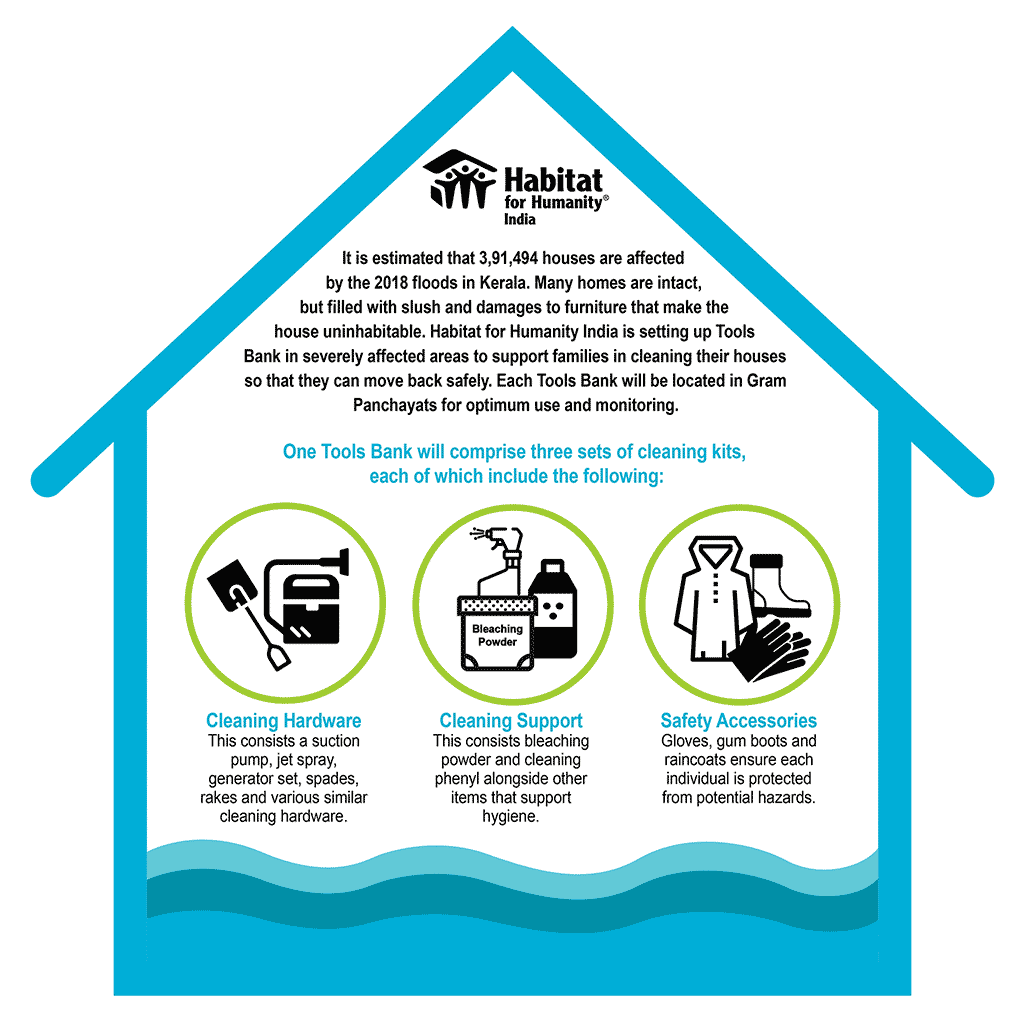 ---
For more details please contact:
For more details please contact:
James Samuel: [email protected] | 96048 31370
For CSR partnerships, please contact Suprita Tambe on [email protected]  | 93230 00118