Help a girl stay at school.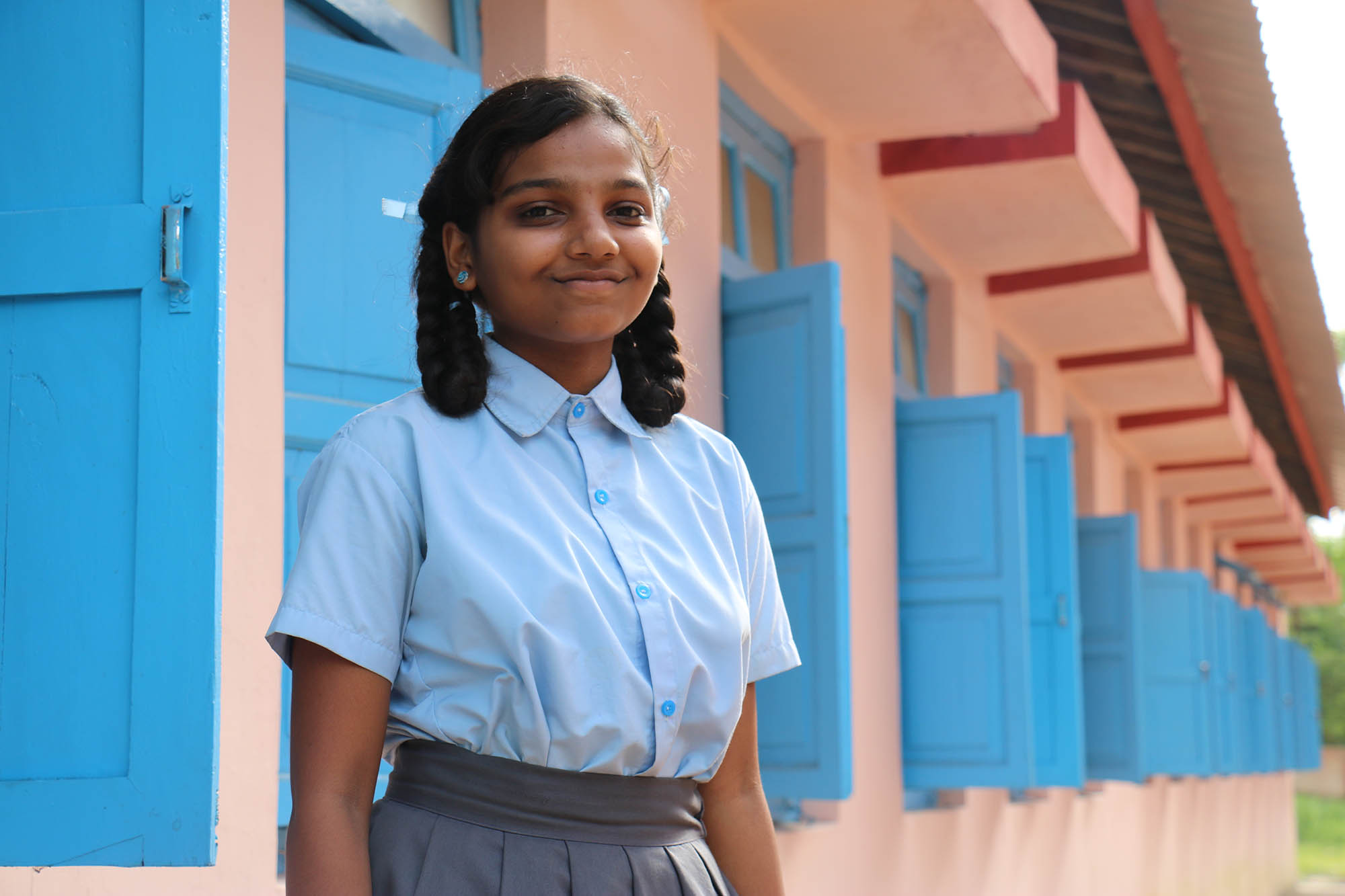 It is critical for our girls to break free of shame and constraints attached to menstruation.
Help her break free. Help her stay at school.

GIFT A HYGIENE KIT
Due to lack of improved sanitation units, young girls dread going to school during menstruation for the fear of being shamed. Absence of toilets, lack of access to sanitary pads and knowledge of menstrual hygiene make them vulnerable to major infections, which left unaddressed, affects reproductive health and their overall health.
Your gift of HYGIENE KIT will provide a girl with necessary hygiene and menstrual health support ensuring health, and helping her break free from shame and constraints.
Hygiene Kit:
1. Sanitary napkins (20 pieces)
2. Hand wash gel
3. Vaginal wash
4. Vaginal wipes/tissue papers
5. One piece of toothpaste, toothbrush, nail cutter and comb.
The cost of Hygiene Kit is INR 1100.
Help her receive counsel on Menstrual Health and Hygiene.

GIFT COUNSELLING SESSIONS
Menstruating girls in majority of the communities in India undergo traumatic experiences; burdened by taboos, social restrictions and lack of knowledge on menstrual health management.
Your contribution will help a girl receive counselling related to menstrual health and hygiene, family life and reproductive health, help her in better understanding of her own body.
The cost of organising Counselling Sessions is INR 1400.
(INR 300 per person + INR 1100 Hygiene Kit )
Help her access Clean and Functional Toilets at school.

GIFT A STAY AT SCHOOL KIT
Access to clean and well maintained toilets at school is critical to help a girl continue education uninterrupted.
Your contribution will help Habitat for Humanity India build a sanitation unit for a school, provide counselling on menstrual health and hygiene and provide hygiene kits to a girl.
The cost of Stay at School Kit is INR 3500.
(INR 2000 for Sanitation Unit + INR 400 for Counselling + INR 1100 for Hygiene Kit)
Let us help our girls stay at school.
For more details, contact Mohan D'souza :

[email protected]

| +91 9870070000