The Economic Survey of India 2018 showed declining trends of female labour participation, lower women's engagement and prevailing gender gaps in the housing eco system. Addressing these gaps and creating economic opportunities for women can significantly contribute to the national economic growth.
Project Nirmanshree seeks to empower groups of marginalized women by creating economic opportunities and improving access to services and entitlements related to housing, including drinking water, sanitation, and energy.
Habitat India provides technical and entrepreneurial skills to 3,000 women, with the goal of minimizing housing disparities and to strengthen their livelihoods through 50 women-led social enterprise model. In doing so, Project Nirmanshree ultimately seeks to improve the quality of habitat of 200,000 families in Odisha (Dhenkanal and Jajpur) and Maharashtra (Osmanabad and Beed), through the inclusion of women in planning processes and the effective delivery of housing and other services at local levels.
Therefore, Nirmanshree hopes to create a favorable environment, through focused advocacy, to influence program and policies on gender-sensitive housing policies and programs.
Project Nirmanshree is supported by the European Union.

Project Nirmanshree Snapshot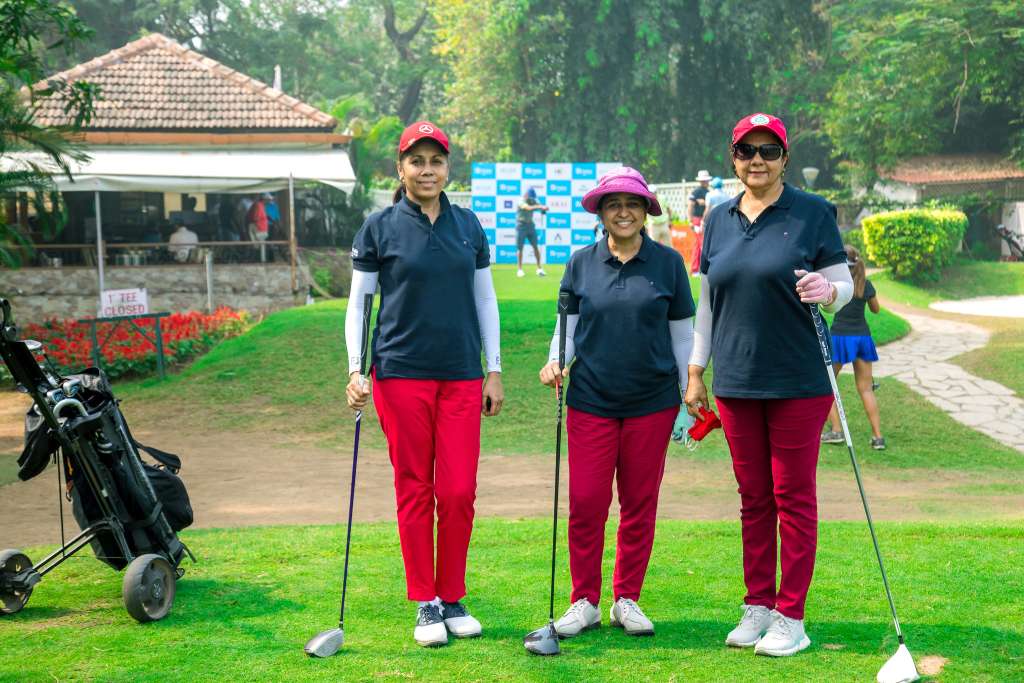 Nirmanshree Messenger Kaberi Khandei conducting baseline survey at Ambruti village, Jaipur district, Odisha.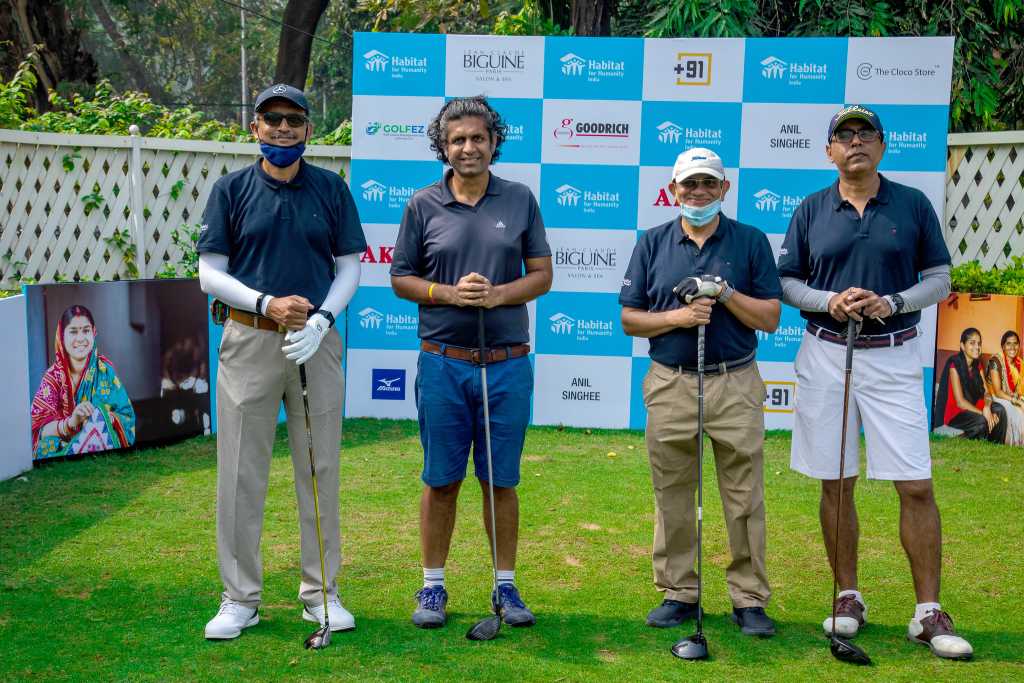 Interaction with Dhenkanal Municipality federation members to select women for baseline survey.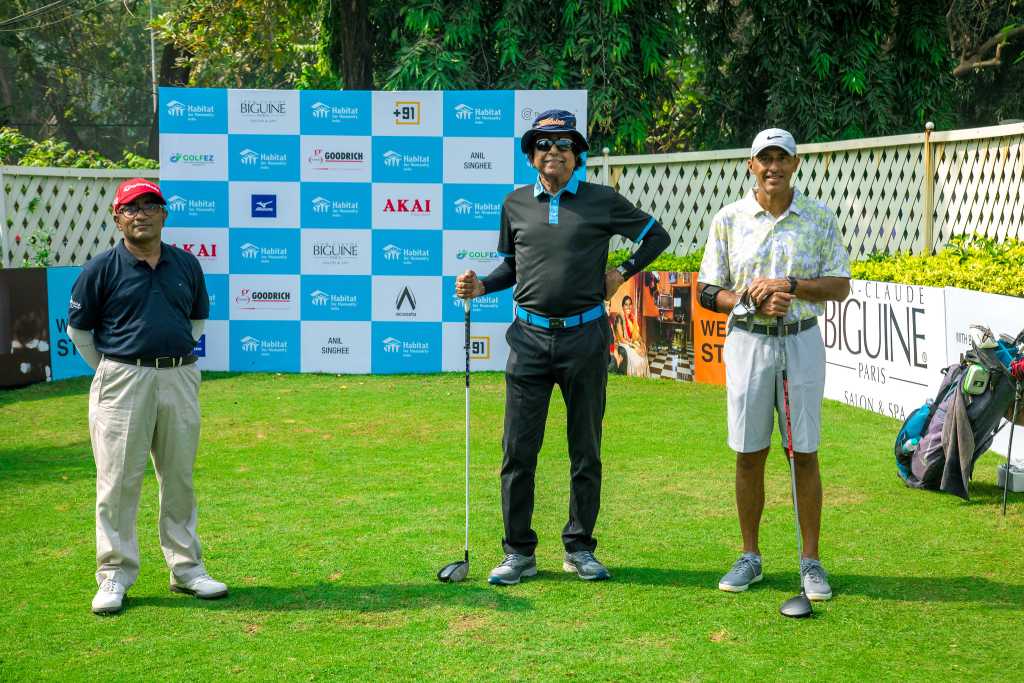 Partnership with Government Institutes (Construction Skill Development Council, Affiliated Training Partners, Entrepreneurship Development Institute) for training and certification.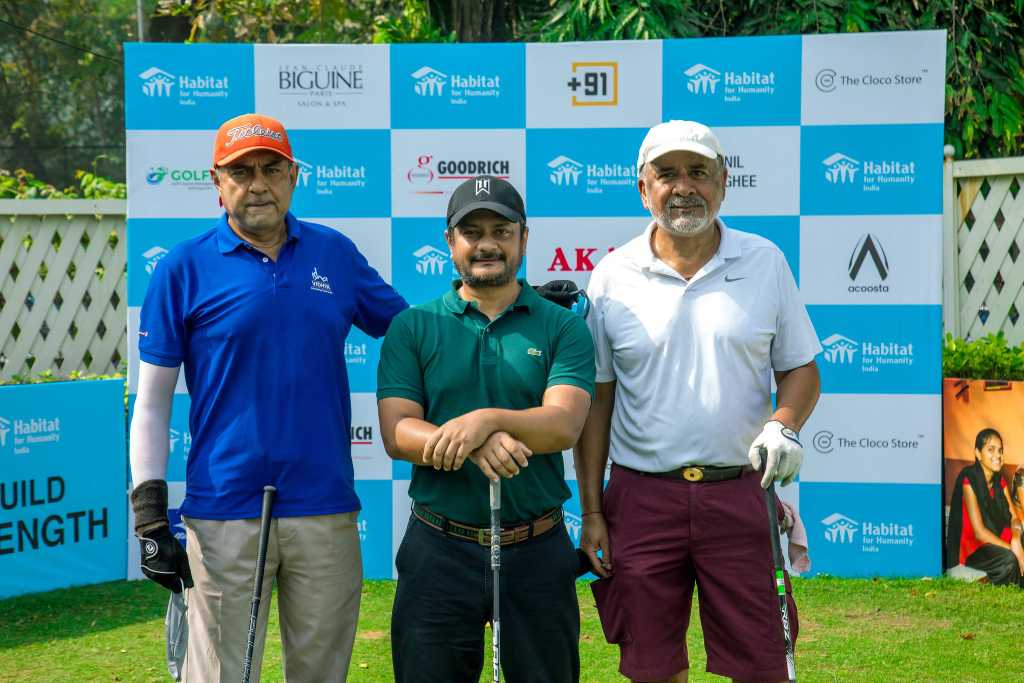 Consultation with Executive Officer, Vyasanagar Municipality, Jaipur district, Odisha.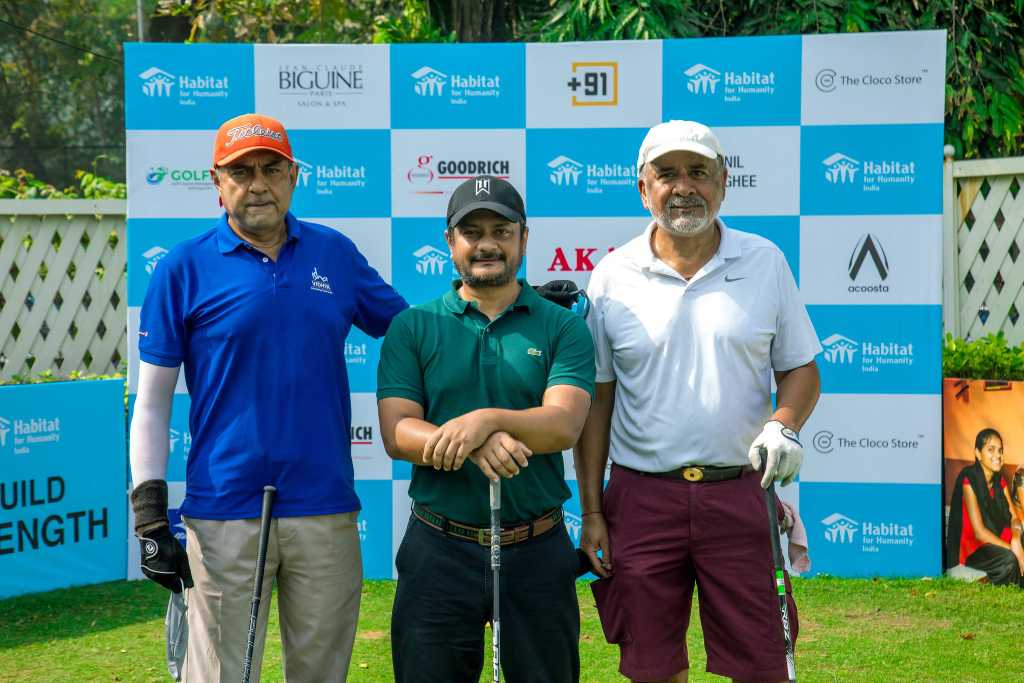 Consultation with Branch Manager, ICICI Bank regarding PAC formation and loan disbursement to micro and social enterprises through rural banking.

"This is the first-of-its-kind sustainable housing on a large scale in India under which we train women to build sustainable houses. We aim at empowering women by enhancing their technical and entrepreneurial skills, creating women-led enterprises, promoting climate-adaptable and green housing support services at community level. Women's issues are important for us and so are environmental issues, therefore, this project. The Union is investing close to 1 million euros in the first phase."

Raimund Magis,
The Chargé d''affaires at the European Union in India.

"Within India development challenges are further aggravated by COVID-19, especially in rural areas. Therefore there is a dire need to assist these communities and in particular vulnerable women, whose situations have worsened over the past few months. It is in this context that civil society actors like Habitat for Humanity have a critical role to play in ensuring nobody is left behind, by attacking poverty as well as formal and informal obstacles to social inclusion. Nirmanshree is a timely intervention that will assist in enhancing the entrepreneurial and technical skills of women, thereby empowering them."
Delphine Brissonneau,
Attaché –Cooperation Section, Delegation of the European Union to India.

"Through Nirmanshree, we intend to create economic opportunities for marginalized women through development in the housing sector and make them proactive participants in the decision-making. Strengthening the collective voice of women in engaging with policy-makers, the project also aims to enhance their core capabilities in accessing social entitlements and sustainable solutions related to housing and the housing eco-system. We thank the European Union for entrusting Habitat for Humanity India to engage the community through project Nirmanshree."
Rajan Samuel,
Managing Director, Habitat for Humanity India.

Project Strategies
• Facilitate effective partnerships with stakeholders from Government to improve accessibility of housing and other social entitlements for marginalized families.
• Strategically engage stakeholders to share information related to development schemes and delivery mechanisms, and come up with the recommendation to influence the policy and programs to ensure adequate, safe and affordable housing and economic growth.
• Promote livelihood opportunities, improved standard of living and habitat development
• The capacity building and business advisory services and handholding support will focus on enhancing women's self-confidence, knowledge and skills including technical and entrepreneurial competencies
• Focused training and capacity building through well-structured curriculum and experiential learning
• Demand generation for services and products, market linkages
• Improve knowledge base, thematic and sector knowledge through innovation
• Improve access to affordable and appropriate habitat solutions and services
• Strengthen the efforts of the women towards achieving gender inequality in the housing sector in terms of participation, decision making, service delivery and income generation
Key Milestones
January 2020:
Implementation of Nirmanshree Project begins with human resource and project planning.
Pre-Assessment Tool, MEAL (Monitoring Evaluation Accountability and Learning) Framework for baseline survey and indicators developed.
June 2020:
Comparative study carried out across four districts to understand market dynamics, existing micro enterprises in the districts to identify potential stakeholders.
Resource mapping exercise in 30 villages to assess the social issues involved around housing, water, energy, partnerships and possible interventions in the housing eco-system.
6th August 2020:
Project Nirmanshree formally launched through a hybrid event. Participants comprised of key stakeholders, NGOs, CBOs, Government Departments, District Officials, Bank Officials, MFI Heads, Panchayath and Federation leaders, SHG members, Civil Society Organizations, Representatives of the Line Departments, Corporates, Habitat for Humanity India staff, representatives from the EU, and Habitat for Humanity International.
September 2020:
8 workshops organized by the European Union on Project Design, Log Frame Indicators, Grant Contract, general rules on Project Implementation, Technical and Financial reporting, Project Management and other topics for 14 team members of the Project Nirmanshree team.
Consultation meetings with 25 stakeholders, followed by project inception workshop for 55 stakeholders from Odisha and Maharashtra completed.
November 2020:
45 planning meetings conducted with the women federations in Odisha and Maharashtra. 324 women from the federations and 14 men participated in the planning meetings.
237 women participated in 28 Focus Group Discussions (FGDs) as part of the Need Assessment.
December 2020:
Project activity 'baseline study' completed.
Stakeholders Assessment carried out with 49 stakeholders represented by Government Departments, Women Federations, Civil Society Organizations and so on.
The project's progress and plans is reviewed through three Project Management Committee (PMC) and Project Advisory Committee (PAC) meetings.
2 District Offices, 2 Federation Offices and 1 Nirmanshree Federation Centre were established.