Celebrating India's Republic Day in Nashik, Maharashtra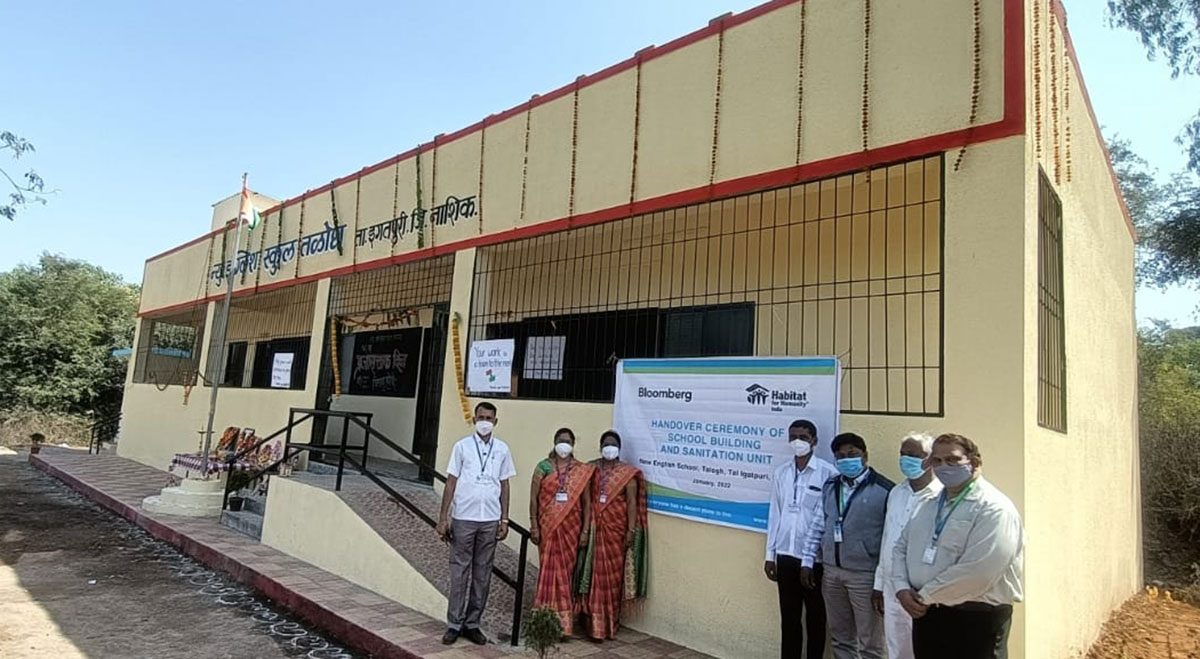 On 26th January 2022, Habitat for Humanity India celebrated India's Republic Day by inaugurating the new school building of New English Medium School, Talogh village, Igatpuri block, Nashik, Maharashtra. The school received a new building with facilities for 3 classes and a gender-segregated sanitation unit under the School Sanitation and Hygiene Education (SSHE) program benefiting 153 tribal students. The school is constructed with support from our CSR partners Bloomberg, Indostar and our individual supporter Mr. Sumanth Cidambi. Mr. Cidambi is an investment banker and an avid ultramarathoner who participated in the Tata Mumbai Marathon 2020 to raise awareness and funds for Habitat for Humanity India from his network of friends and supporters. The celebration was attended by the school management and Habitat India by following the COVID-19 safety protocol.

Groundbreaking of Holistic Development Project in Tamil Nadu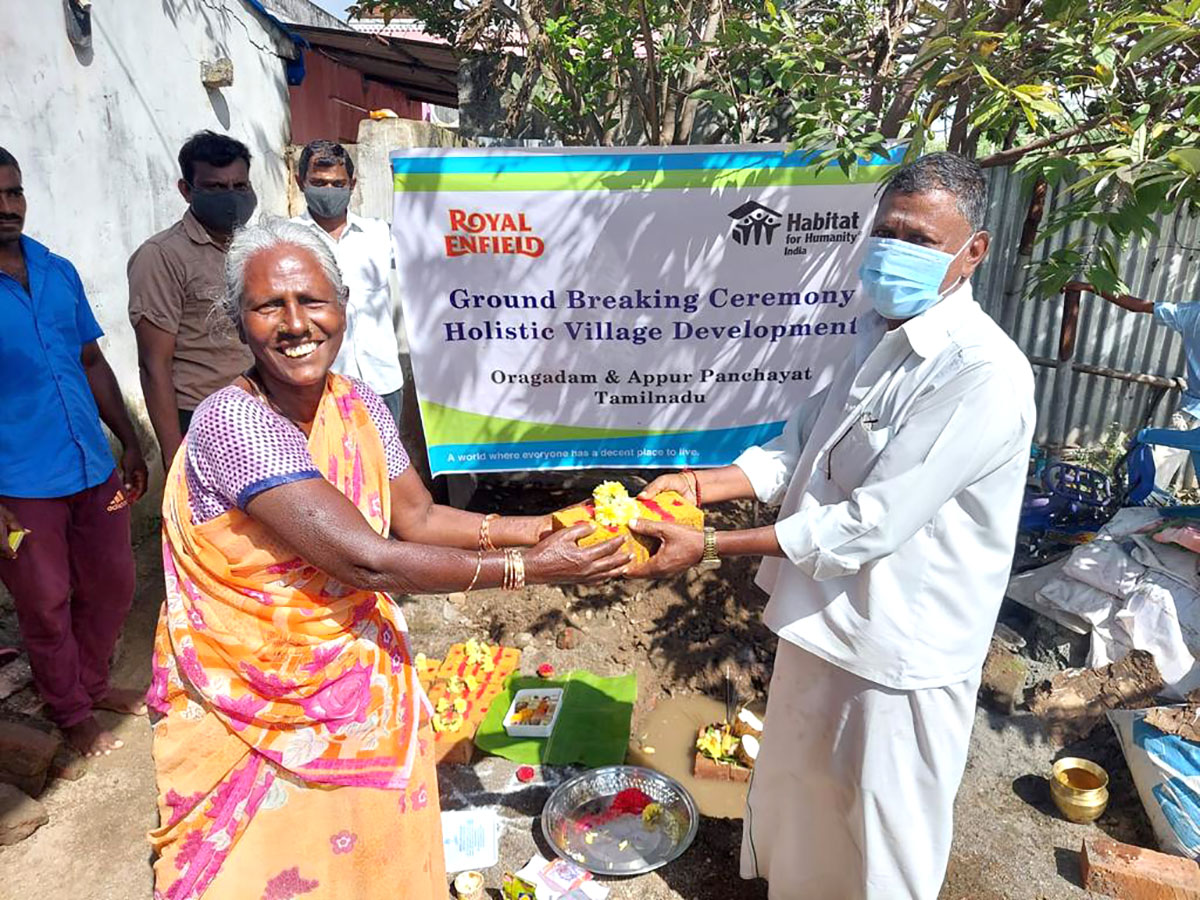 With support from Royal Enfield (Eicher Group Foundation), Habitat for Humanity India kickstarted another Holistic Development Project through a groundbreaking ceremony on 11th January 2022 in Oragadam and Appur Panchayat of Kanchipuram district, Tamil Nadu. Through this project Habitat India will address some of the most acute challenges faced by the community by building 150 Individual Household Latrines, 350 Rainwater Harvesting Units, 20 Solar Street Lights, 2 Community RO Drinking Water plants, Repairing of Community Infrastructure (1 school and 1 anganwadi centre), 1 Community Sanitation Unit and Behavioral Change Communication workshops impacting over 1000 families in total. This is the second such support from Eicher Group Foundation after the successful completion of Vallam Holistic Development Project in the state in 2021.
Download our 'Developing a Model Village' dossier to read more about the Vallam Holistic Development Project.



Disaster Response in Uttarakhand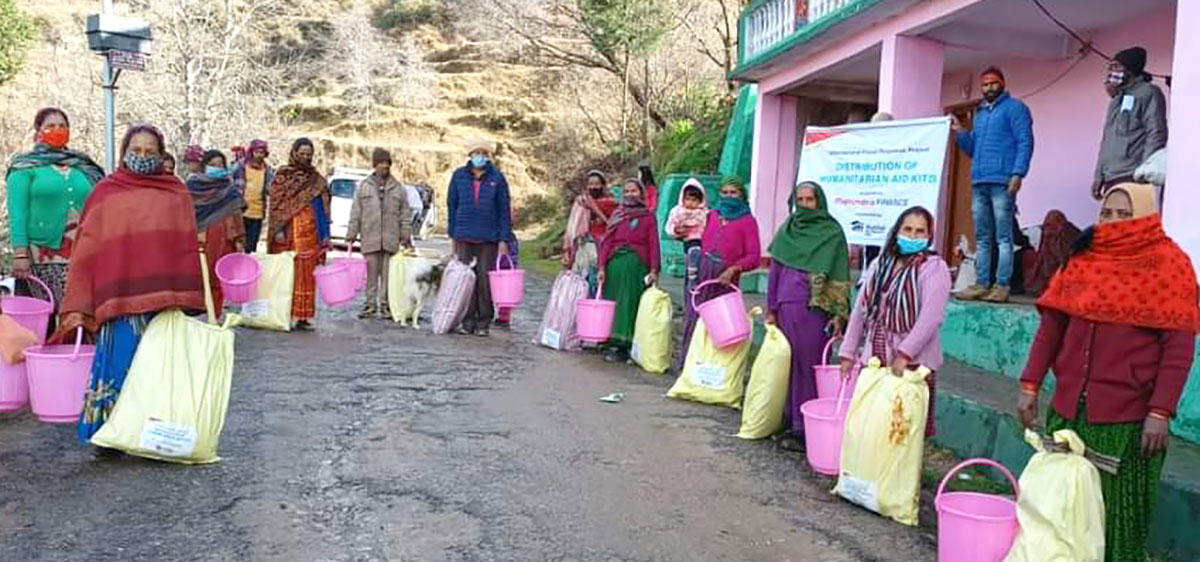 With support from Mahindra and Mahindra Financial Services Ltd., Habitat India distributed 1,381 Humanitarian Aid Kits to families affected by the cloudburst that caused flash-floods, mudslides and heavy rainfall in Ramgarh and Dhari blocks of Nainital district; and Dhauladevi and Dwarahat blocks of Almora district. This is a part of Habitat's Disaster Response program aimed to support families who were affected by the cloud-burst in the Kumaon region of Uttarakhand in October 2021.

ROAD TO RECOVERY 2.0: COVID-19 RESPONSE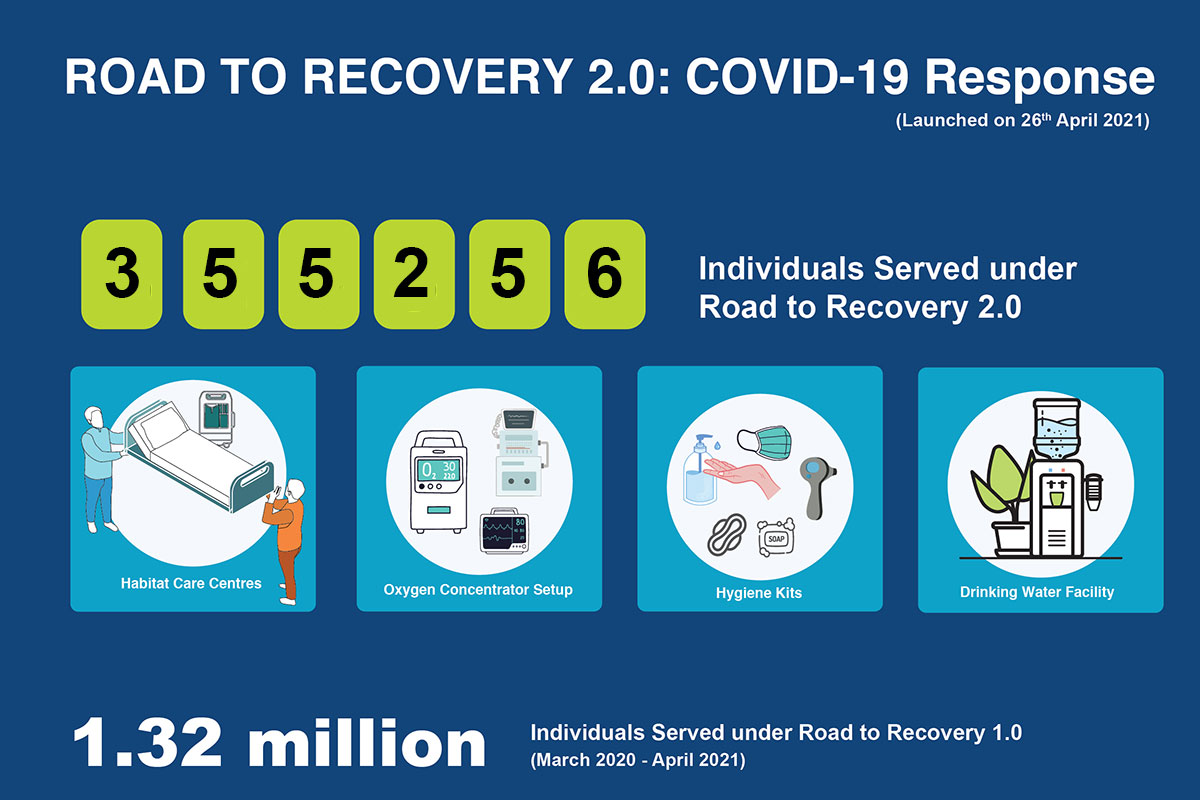 Till date, we have served 3,55,256 people by providing them with Hygiene and Family Essential Kits and by setting up Habitat Care Centres under Road to Recovery 2.0. Under Road to Recovery 1.0, Habitat India served over 1.32 million people from March 2020 to March 2021.

The crisis is far from over. We request you to consider our urgent appeal and donate now to help Indians affected by the second wave.

You can contribute as an individual or through your company's CSR department. Write to Mr. Mohan D'Souza, Director - Resource Development on [email protected]
Click here to learn more about or contribute to our COVID-19 response.

Personal Protective Equipments for Healthcare Workers in Maharashtra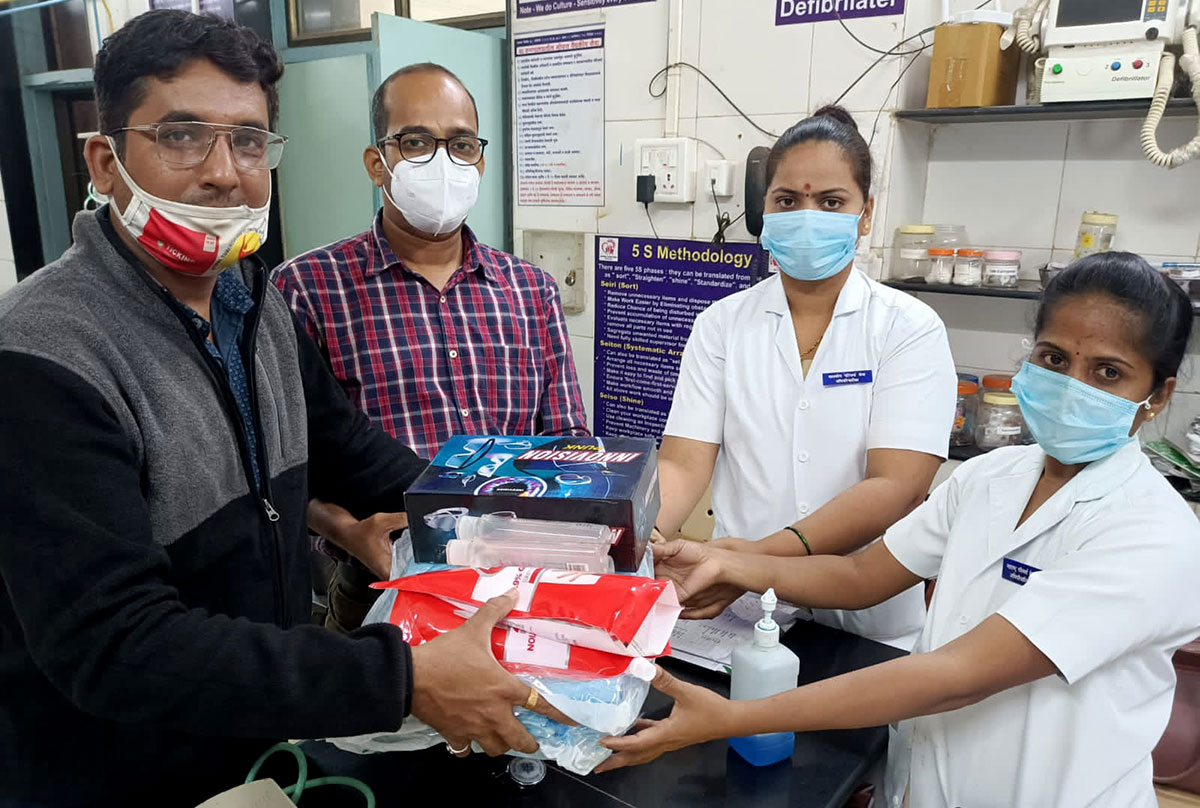 Healthcare workers in Jawhar Hospital, Palghar district in Maharashtra received 78 Personal Protective Equipments (PPE) and Hygiene Kits on 27th December 2021. Implemented as a part of the Road to Recovery 2.0 to augment the capacities of medical institutions in the fight against COVID-19, this project is supported by Worley.

Family Essential Kits for Marginalized Communities in Assam and Tamil Nadu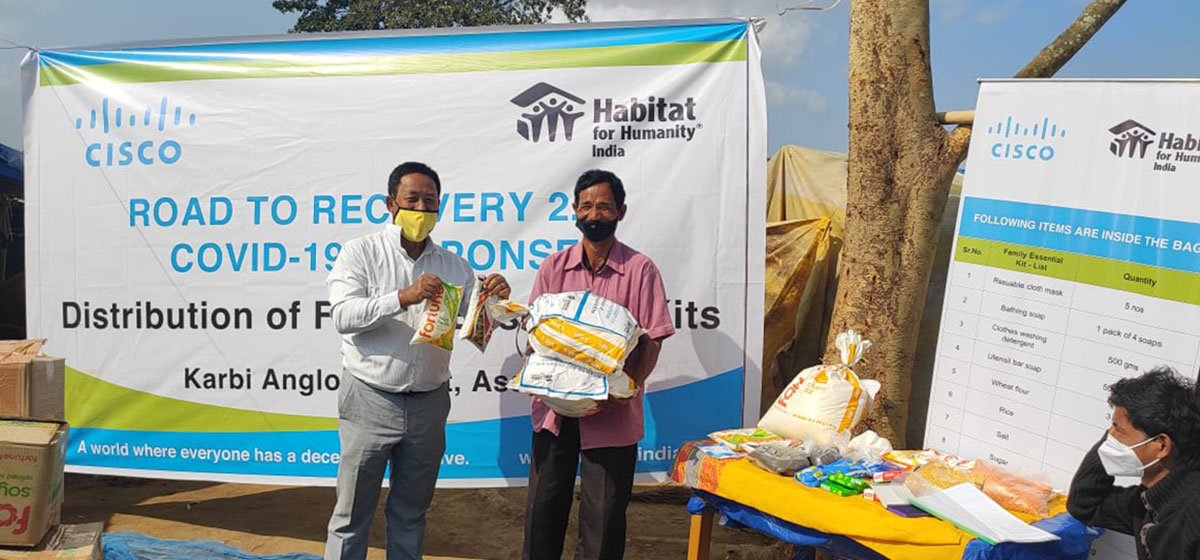 Through Habitat India's Road to Recovery program, 226 families received Family Essential Kits in Karbi Anglong district of Assam on 13th January 2022. These families from the Chakmas, Karbi and Garo tribes were recently evicted from forest land and have been living in makeshift hamlets making them vulnerable to infection. The project is supported by CISCO.
On 21st January 2022, Habitat India distributed 160 Family Essential Kits to daily wage-workers, street vendors, and widows in Sengundram (Red Hills) area Chennai, Tamil Nadu with support from Give India.

Habitat Care Centre Re-opened in Bengaluru, Karnataka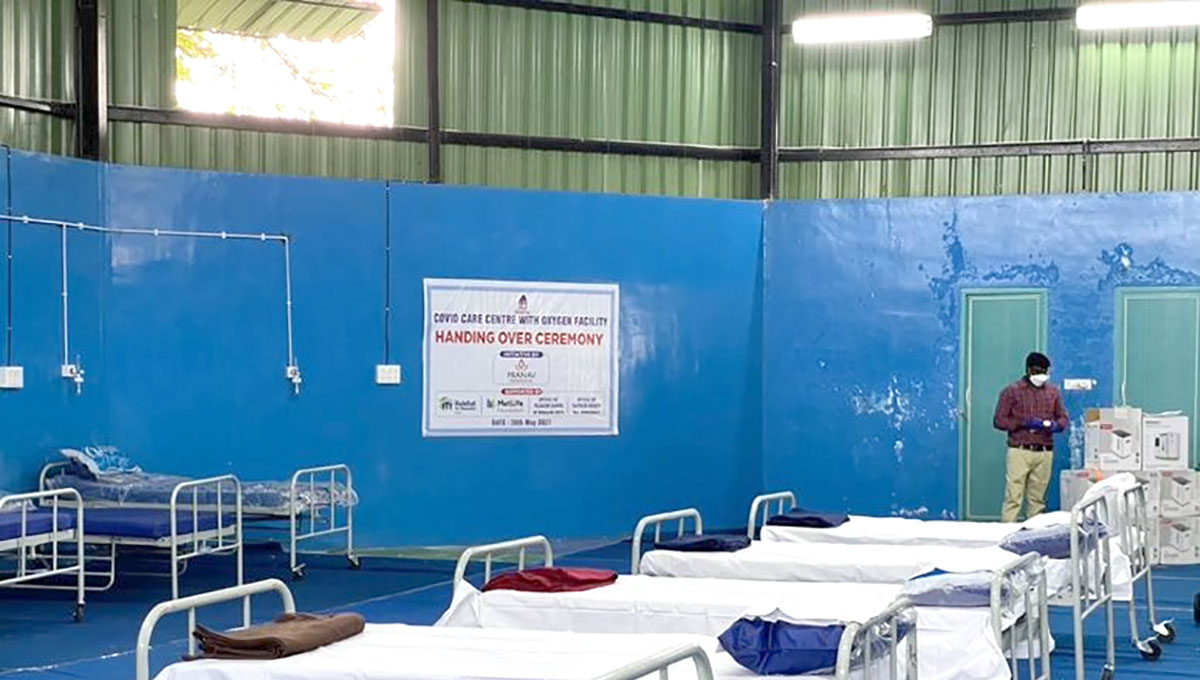 On 17th January 2022, the repurposed Habitat Care Centre set up in RMR Park Tennis Court, Bommanahalli, Bengaluru was reopened to serve low income families with 3 doctors and 9 nurses to combat the 3rd wave of COVID-19. The set up of this HCC was was supported by MetLife Foundation. This HCC also served people affected by the second wave of COVID-19.

Recognition for Road to Recovery COVID-19 Response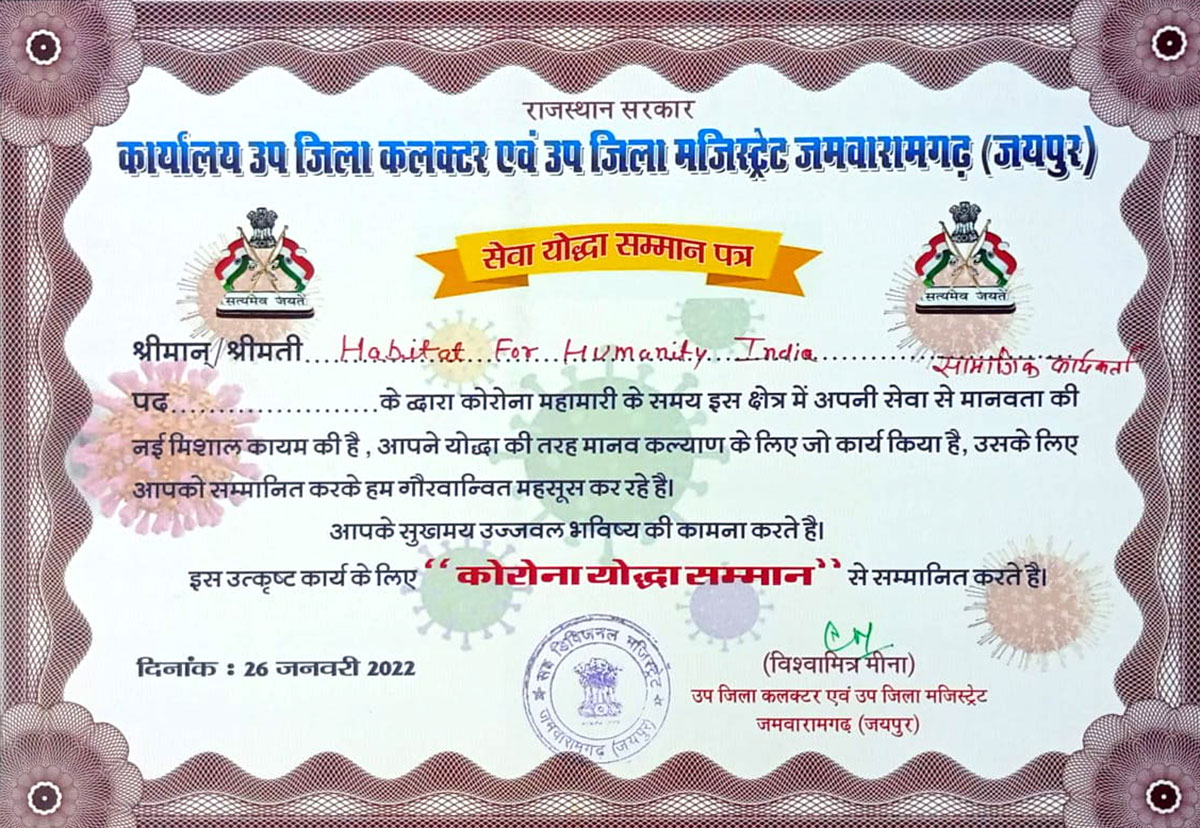 Habitat for Humanity India received a special certificate recognising us as 'Corona Warrior' from Sub-District Collector, Jamwa Ramgarh, Jaipur for our work in Jaipur district. In Jaipur, Habitat India has set up two Habitat Care Centres, provided Family Essential Kits for 1030 families and essential medical equipments to Government hospitals in the district.
Pan India School Sanitation Project Groundbreaking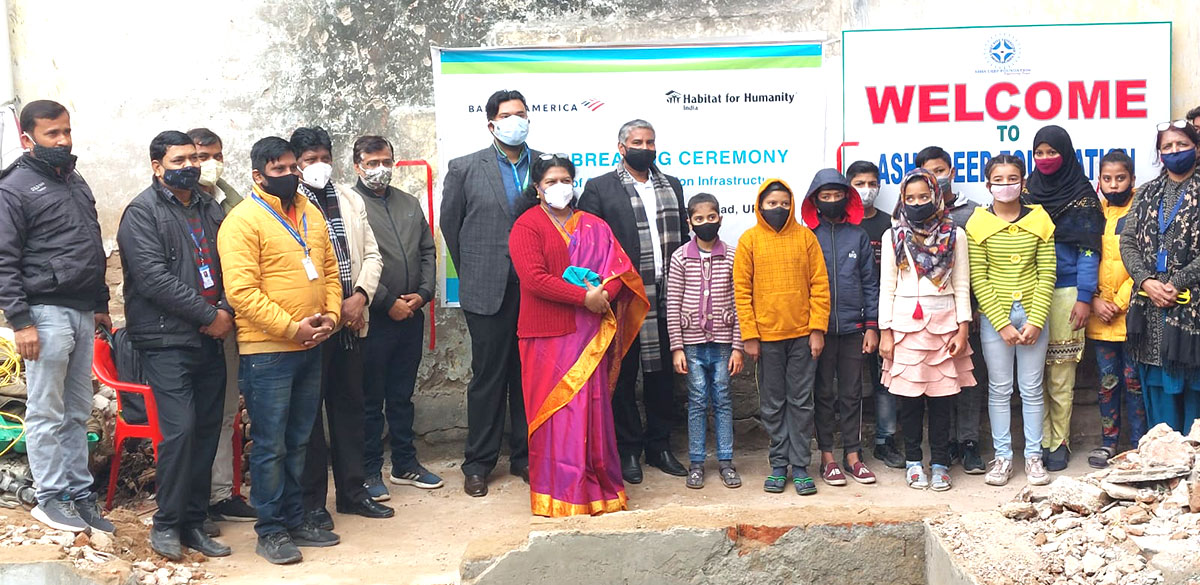 On 21st January 2022, Habitat India conducted a ground breaking ceremony at St. James Convent School, Ghaziabad to kick-start the Bank of America supported School Sanitation and Hygiene Education project in 9 schools. These 9 schools - of which 3 are government aided and 6 are government schools – will receive improved sanitation facilities including gender segregated washrooms, incinerators, and drinking water. Behaviour Change Communication training will be imparted to all 6,598 students enrolled in the 9 schools as a part of the project. These schools are located in Delhi NCR, Ahmedabad, Chennai, Hyderabad and Mumbai.

Improved Sanitation Complexes for Schools in Kerala and Karnataka

Students of St. Mary's High School, Cherai, Ernakulam (Kerala) received a new School Sanitation Unit on 12th January 2022. This project, supported by Indostar, will benefit 876 students currently enrolled in the school with safe and clean toilet facilities, including incinerator for girl students.
Supported by Alliance Data, 4 schools in Bengaluru received new sanitation units. Constructed under the School Sanitation and Hygiene Education program - Bandepalya Government Higher Primary School, Government Higher Primary School - Pallanhalli, Government Higher Primary School - Singanayakanahalli, Karnataka Public School - Agara received new gender-segregated washrooms with facilities for differently-abled toilets, incinerators and hygiene education through Behaviour Change Communication workshops. The sanitation complexes were handed over on 28th January 2022.

Beauty and Man with Purpose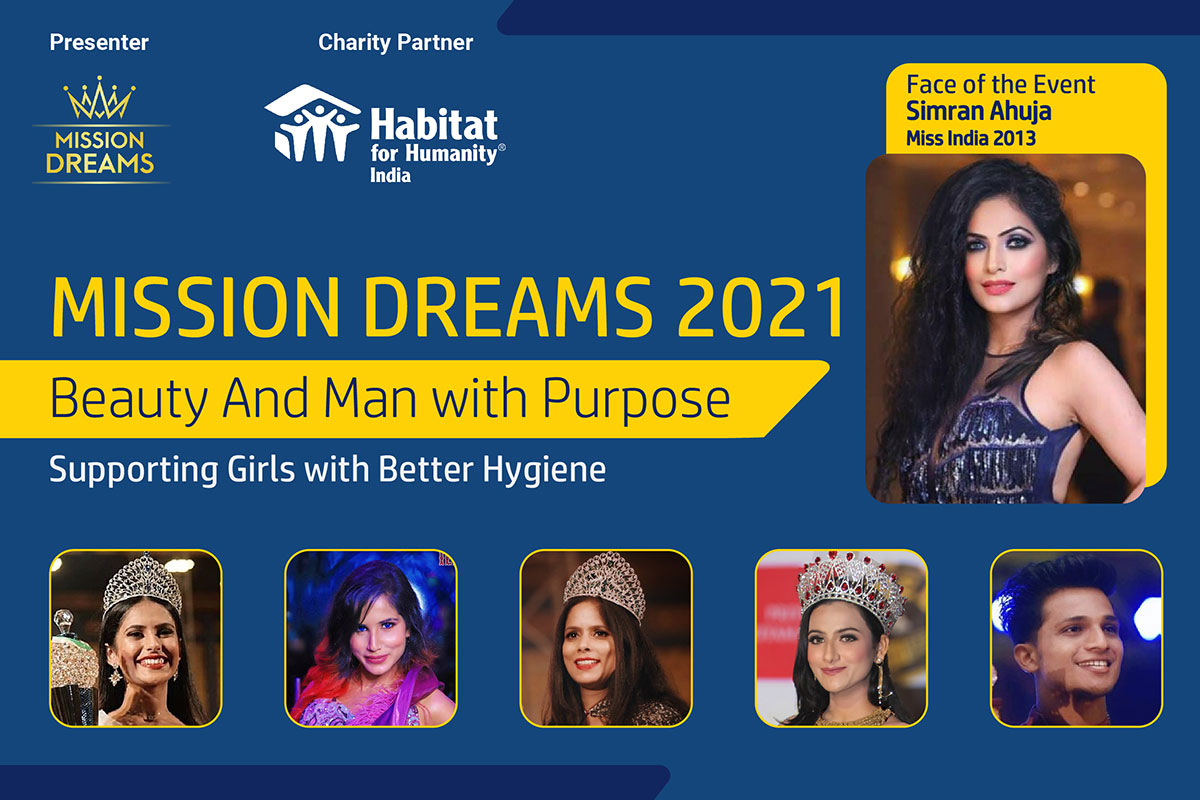 29 finalists of the Mission Dreams Contest 2021 - 'Beauty and Man with Purpose' - supported Habitat India's Water Sanitation and Hygiene (WASH) initiative providing health and hygiene kits to girl children across India. Habitat India has been chosen as the charity partner of this beauty pageant by Mission Dreams. The crowdfunding campaign run by 29 contestants garnered support from 304 individual donors and went on to raise INR 4,36,534 in support of Habitat India. The campaign was launched on 18th November by Miss India 2013 Ms. Simran Ahuja, along with Ms. Priya Priyambada, CEO of Mission Dreams, Mission Dreams 2019 Winner Ms. Muskan Lund and Dr. Rajan Samuel, Managing Director of Habitat India

School Students Support Low Income Families with Water Wheels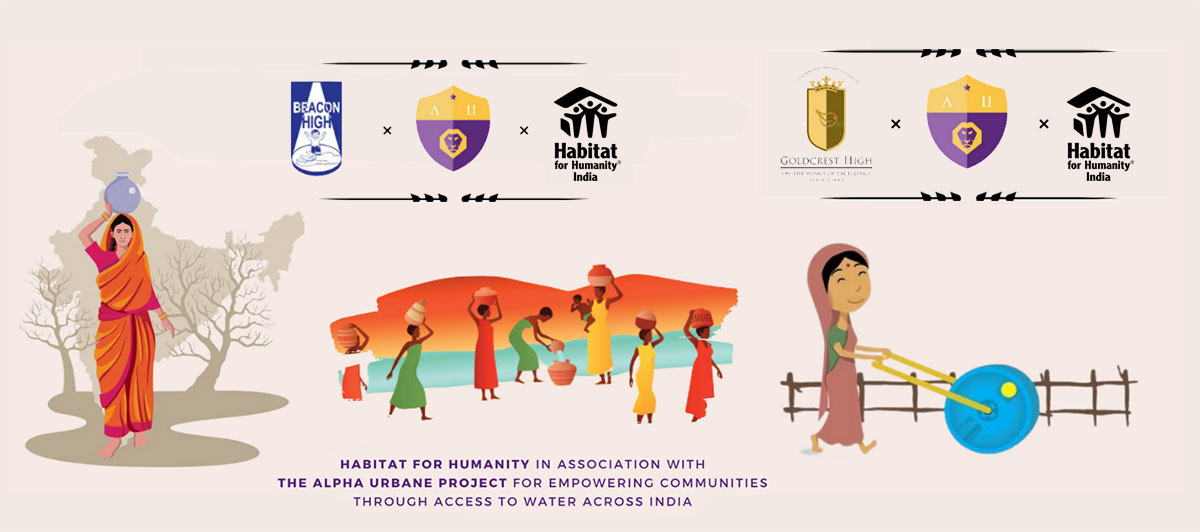 Two premier educational institutes in Mumbai partnered with Habitat India to raise awareness and resources for empowering low income communities by providing them with access to water. 94 students from Beacon High School raised INR 4,41,078 and 157 students from Gold Crest High School raised INR 5,84,155. This school support program for providing water wheels to marginalized communities is done in collaboration with Ketto.org and The Alpha Urbane Project.