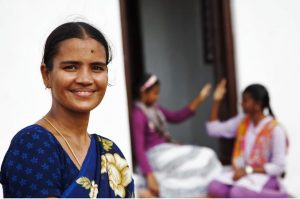 The Asia-Pacific Housing Forum (APHF) is a sector platform that gathers under one roof major stakeholders engaged in seeking solutions to affordable housing issues and promotes housing as a driver of sustainable, social and economic growth. It brings together policy-makers, academicians, urban planners, Architects, housing sector developers, non-governmental organizations, donor, agencies, researchers, advocates, international organizations and other experts. Since its inception in 2007, the Asia Pacific Housing Forum has brought together more than 5200 people from over 52 countries.
As a leading sector event, the Asia-Pacific Housing Forum brings together organizations with innovative and scalable ideas, to foster collaborations and opportunities to transform the housing landscape in the region.
Theme: Powering Collaboration for Housing Ecosystem
The Asia-Pacific Housing Forum is back! We aim to connect, interact and collaborate as we share insights and forge partnerships.
Join discussions on how the latest global initiatives can promote the development of stronger, smarter, local policies and nurture the development of sustainable communities and cities.
Asia Pacific Housing Forum Edition 7
Date: 18 - 19th July 2019
Venue: Stein Auditorium, India Habitat Centre, New Delhi