Launched in 2012, the Habitat for Humanity Young Leaders Build is Habitat's largest youth movement in the Asia-Pacific region.
The annual campaign brings together youth from across the region to support families in need of decent housing. Young people volunteer, fundraise and speak out for the need for decent homes and better sanitation as a way out of poverty and toward self-sustainability. The campaign motivates the youth to take the lead in building homes, raise awareness online through their social networks, and advocate for sustainable cities and communities.
Habitat Young Leaders Build Campaign 2020 was successfully launched in India on 5th December 2019 (International Volunteers Day), promoting SDG 6 - Clean Water and Sanitation by creating awareness about the importance of water conservation.
2037 individuals participated in 6 locations across the country.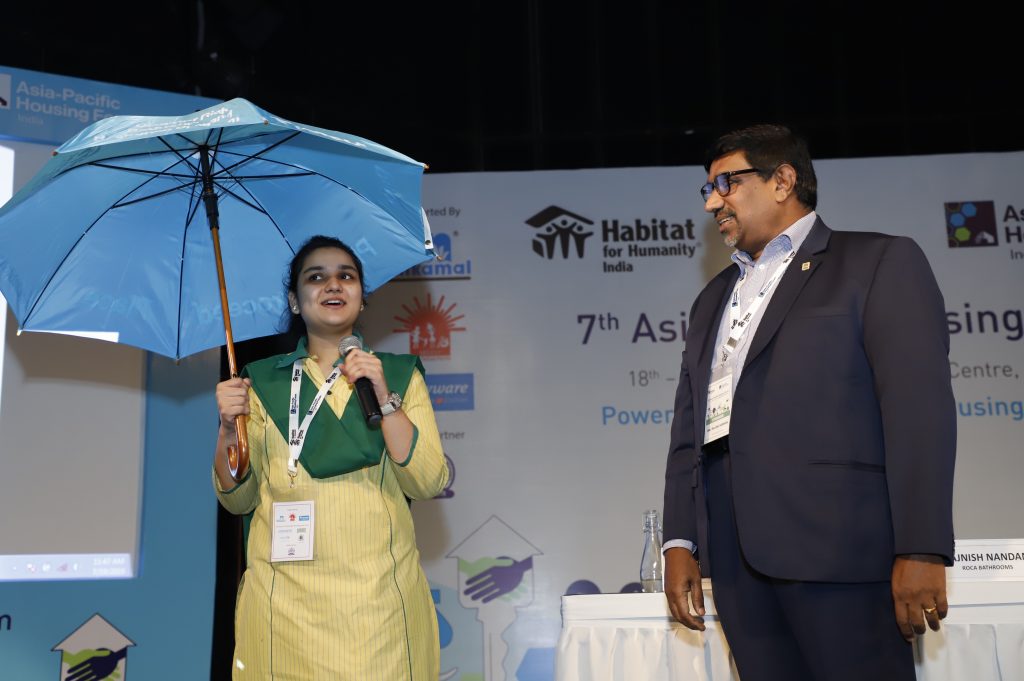 The Umbrella Campaign was launched to help vulnerable communities be aware and prepared for disasters. The campaign highlighted the top five things to do in case of a disaster – protect your valuable, pack necessities like food, water and medicine, plan your evacuation in advance, proceed to evacuate the elderly, disabled and children, and place your family in a disaster relief centre.
With the onset of the COVID-19 pandemic, builds and campaigns were suspended in India in keeping with the guidelines and rules released by the government. However HYLB volunteers took their enthusiasm online to share their experiences in the #myBuilDiary campaign during culmination week from 16th to 25th April, 2020.
We had 20,00,000 participants in Habitat's Young Leaders Build (HYLB) campaign in 2019-20.
Habitat Young Leaders Build Leadership Academy
Believing in the capabilities and role of the youth in building sustainable communities, Habitat for Humanity created Habitat Young Leaders Build (HYLB) Leadership Academy in partnership with the Center for Creative Leadership (CCL). Together, we have developed a toolkit that will train and unlock the potential of young leaders in India, empowering them to become agents of positive social change and citizen leaders in their communities. The toolkit has eight leadership modules and two sustainable communities modules that train the youth how to lead themselves, lead with others and change their communities.
For the development of a HYLB Leadership Academy in India, a National India Youth Council Advisory Committee has been established to foster a long-term partnership/collaboration with youth organizations who that will not only support the HYLB campaign but also run the leadership training program and empower youth to implement development programs. The council will be established in four strategic regional locations covering the north, south, east and west of India.
148 youth trained in 2019-20 under HYLB Leadership Academy.