Habitat for Humanity India celebrated International Women's Day on 8th March across the country standing in solidarity with the wives and families of CRPF Jawans martyred in the Pulwama attacks in Jammu and Kashmir.
The keystone event saw 81 women employees of Lowe's India volunteer with 8 families in Tippu Nagar, Bengaluru, Karnataka to help them build homes. (picture above)
15 women from the Irula community of Keelalinjipattu, Tamil Nadu also built alongside 45 volunteers from Canada and Japan.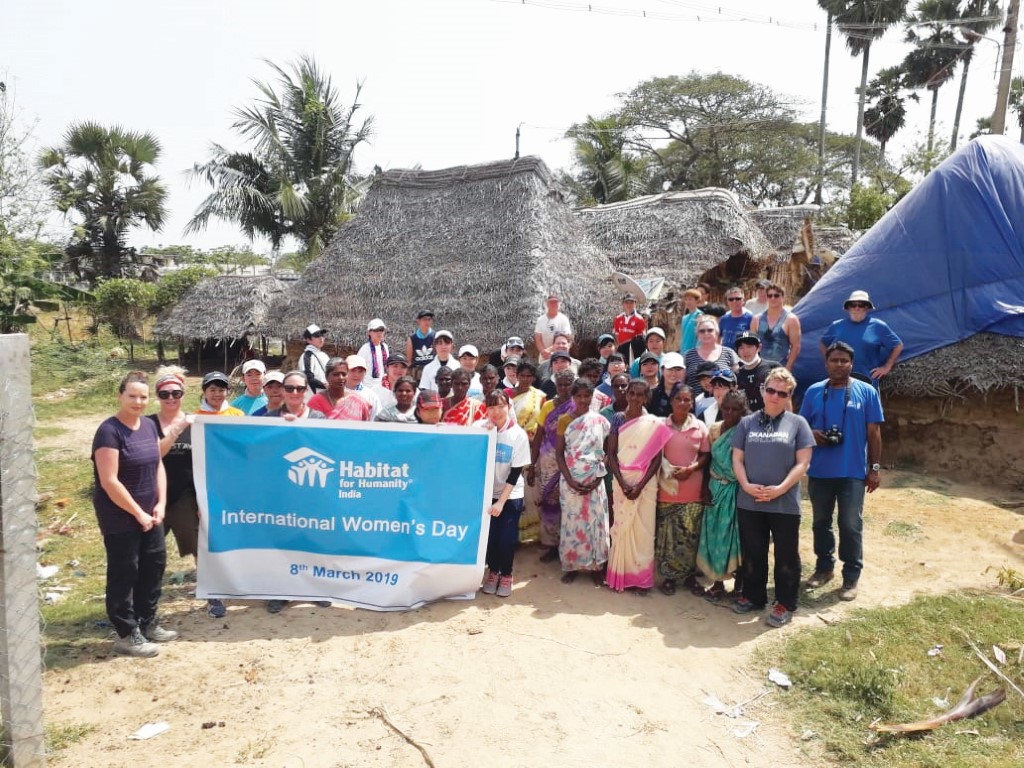 A ground breaking ceremony for the construction of a new home, for parents of martyred soldier Shahaji Gorde, was held in Vaki Village, Nashik, Maharashtra.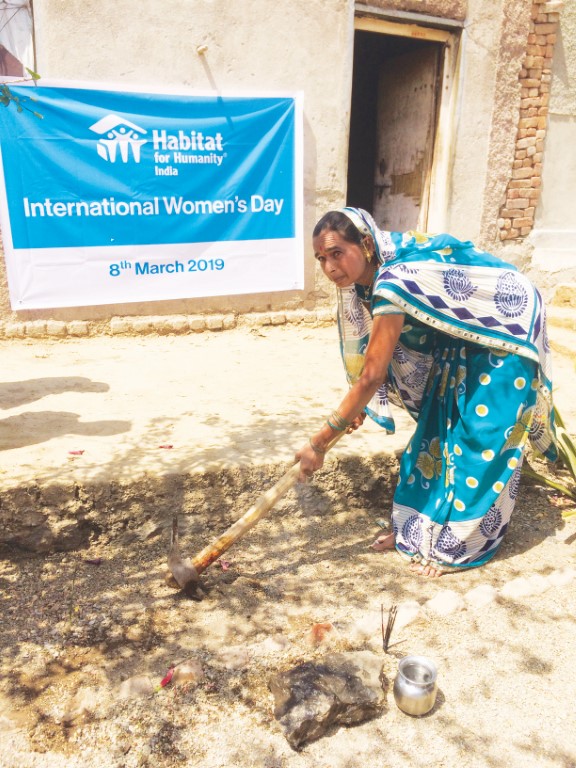 549 participants from the families supported by the Kalyan Jewellers Housing Project in Andhra Pradesh, Telangana and Odisha came together to celebrate the day.
Behaviour Change Communication sessions were held for 998 participants across Maharashtra, Guwahati and Jharkhand while 89 adolescent girls in Palghar, Maharashtra also attended a session on menstrual health management.