We are delighted to announce that our Managing Director Mr. Rajan Samuel is honoured with the prestigious Mahatma Award 2020 in the Leadership for Social Good category!
The Mahatma Award is inspired by Mahatma Gandhi and constituted by Amit Sachdeva, a social entrepreneur to acknowledge social impact leaders and change makers. The award honours the most accomplished sustainable, responsible and social efforts and initiatives within the private, public, and development sector.
The award ceremony was held on 30th January 2021 in Delhi, with 75 social impact leaders and changemakers awarded in three categories - Mahatma Award for Social Good, Mahatma Award for CSR Excellence and Mahatma Award for COVID-19 Humanitarian Efforts. The awards were given out by Mr. Amit Sachdeva, Founder of the Mahatma Award and Mr. Manish Sisodia, Honorable Deputy Chef Minister of Delhi.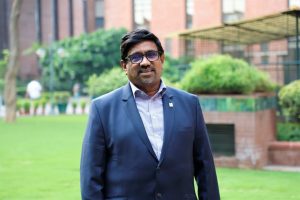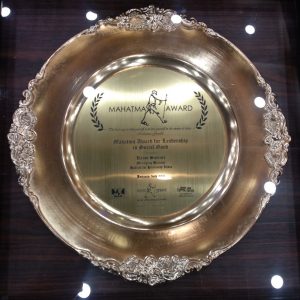 Mr. Samuel was chosen because he "… demonstrated excellence and the highest standards of ethical conduct, integrity, civic and social responsibility. Many individuals were nominated and because of the high calibre of the nominated individuals, the selection committee deliberated long hours and considered all nominees before making the selection, which stood out as an impact leader, change maker, exemplified ethical standards and responsible behaviour in this difficult time of the COVID-19 pandemic."
Ms. Sophia Joseph, Associate Director for Behaviour Change Communication - Habitat India accepted the award on behalf of Mr. Rajan Samuel. 
You can read more here.