The Center for Sustainability at Anant National University - India's first design university - has partnered with Habitat India to work towards fulfilling its vision of building a world where everyone has a decent place to live. A Memorandum of Understanding was signed in Ahmedabad by Rajan Samuel, Managing Director, Habitat for Humanity India and Dr. Anunaya Chaubey, Provost, Anant University on 8th February 2020.
Anant National University is a thought leader in the affordable housing space, and the Center for Sustainability and will work with Habitat India to develop solutions across design, construction and delivery. Anant University will also join the India Housing Coalition (IHC) as a knowledge and research partner. The India Housing Coalition was established by Habitat for Humanity at the 7th edition of Asia Pacific Housing Forum in July 2019.
DEVELOPING URBAN INDIA
Habitat India, in association with INCLUDe Network, organised a workshop on 29th January 2020 on Urban Sanitation in Thane, Maharashtra and a Round Table Discussion on Urban Development on 26th February 2020 in Delhi. In the Urban Sanitation workshop, practitioners, NGO members, 4G members (local self-help group) and urban planning experts discussed urban sanitation with special focus on community sanitation, community-led development and sustainability in Thane district.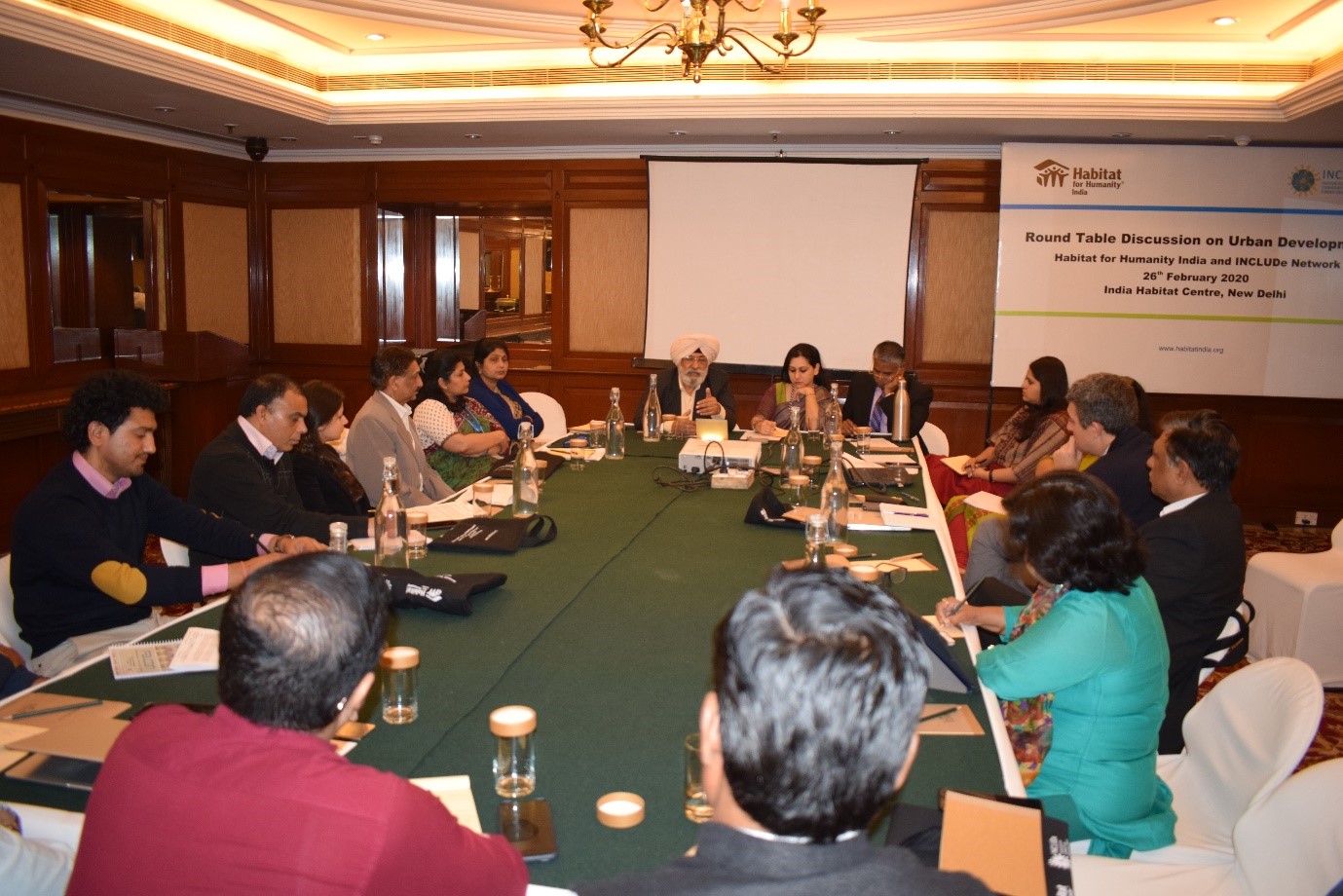 In New Delhi, the deliberations between policymakers, administrators, NGO experts and funding agency professionals focused upon urban issues in Delhi and surrounding areas along with the challenges and possible solutions. Five policy briefs developed on land tenure, housing design, finance for the poor, urban livelihoods and data, governance and participation were shared.